The COVID-19 pandemic has been a part of our everyday lives since March 2020, but with thousands of new cases and a number of deaths reported every day in India, it's more vital than ever to be cautious and know how to protect yourself against coronavirus.
The best approach is to avoid being exposed to this virus. Here are some easy measures you can take to help prevent the spread of COVID-19 and protect yourself and others when the vaccinations are being rolled out.
Know how it spreads: Although there are many studies still being unfolded regarding Covid-19, there are many things that we are aware of such as it being a highly infectious virus which can be transferred by respiratory droplets during close (within 6 feet) person-to-person contact.
COVID-19 can also be transmitted through the air; however it is less likely than close contact with a person. Finally, coronavirus can also spread through contaminated surfaces, but this is also a rare occurrence.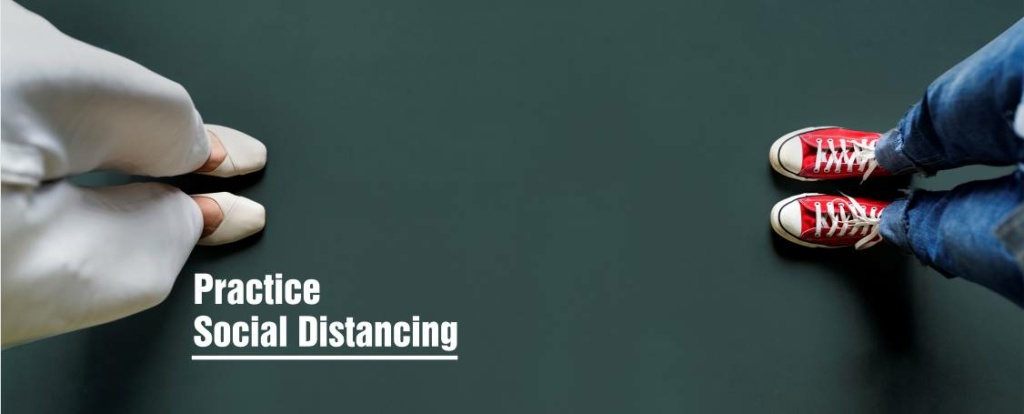 Practice social distancing: As close contact appears to be the primary mode of transmission, social distancing remains an important strategy for limiting spread of the virus. Therefore, try to keep a gap of about 6 feet between you and others.
Wear a mask: Face mask has become an indispensable tool for preventing COVID-19. Wear a face mask to protect your face in public places, especially since patients infected with the new coronavirus may also be asymptomatic.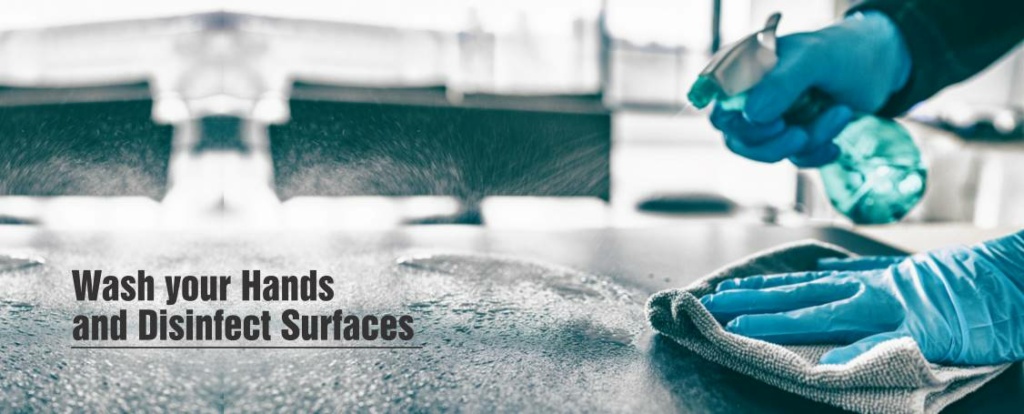 Wash your hands and disinfect surfaces: Good hygiene is a crucial habit to develop in order to avoid the development of COVID-19. Disinfect commonly handled surfaces on a daily basis such as tables, doorknobs, light switches, devices, mobile phones, worktops, handles, desks, phones, keyboards, toilets, faucets, sinks, etc.
Restrict your travel: Traveling can help spread COVID-19 to a great extent and put you at risk of getting the virus. During the pandemic, you should strictly avoid non-essential travel. Now that the third wave is also being predicted, travel should be avoided at all costs.
Watch out for symptoms: The symptoms of coronavirus infection are easily mistaken for those of other respiratory virus infections including influenza. Among the signs and symptoms of Covid-19 are chills, fever, cough, breathing problems, fatigue, body ache, headache, loss of taste and smell, sore throat, congestion, nausea, vomiting, diarrhoea, etc. 
If you feel that you've been exposed to someone who has COVID-19, get yourself tested immediately. If you have to leave your house while unwell due to some reasons, avoid contact with people as much as you can and wear a face mask.
Wash your masks: Wash your face masks after each use or soak them in a bleach solution for 5 minutes and then rinse the mask completely with cool or room temperature water after soaking.
Monitor your health regularly: It is important to be on the lookout for signs and symptoms. It's especially crucial if you're running errands, going to the office or are in other situations when keeping a physical distance of 6 feet is challenging.
If symptoms appear, check your temperature and monitor your oxygen level regularly. Do not take your temperature within 30 minutes after exercising or after medicines that might decrease/increase your temperature.
Also Read: https://healinghospital.co.in/effects-of-coronavirus-on-heart-patients/
Get vaccinated: This is one of the most important steps to fight Covid-19. Authorized Covid-19 vaccinations can protect you from the infection. Get the vaccination shot as soon as you find the slots. You may be allowed to resume some activities that you had put on hold due to the pandemic after you are completely vaccinated.
To know more about how to protect yourself from Covid-19, click here: https://healinghospital.co.in/