The heart is one of the most vital organs in the human body. Basic functions of the heart include pumping oxygenated blood, hormones, and other vital substances to different parts of the body, maintaining blood pressure, receiving deoxygenated blood and waste products from the body and pumping it to the lungs for oxygenation.
Due to the prominence of heart disease worldwide today, cardiology has become a very significant health profession. A cardiologist is a practitioner who specialises in the treatment of the heart and blood arteries, in short, the cardiovascular system.
Cardiologists are qualified to treat heart attacks, heart failure, heart valve disease, arrhythmia, and high blood pressure. Cardiologists also guide their patients about heart-healthy habits.
The best cardiologist is the cardiologist that is best suited for you. While it's important to find a cardiologist that is a good match for you, it's just as important to find a cardiologist that is a good match for your needs. This means finding a cardiologist that has the experience and skill set to treat your specific condition and that will take the time to get to know you as a person. It also means finding a cardiologist that has the time to get to know your medical history and that doesn't try to treat you like a number.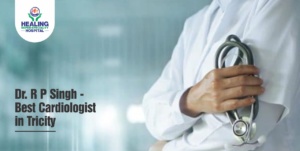 About Dr R P Singh, Best Cardiologist in Chandigarh
Dr Ratinder Pal Singh (Dr R P Singh) is a skilled Interventional Cardiologist who specialises in the diagnosis and treatment of a wide range of heart conditions. He is a well-known name in the Cardiac world for his precision and reliability. He is committed to staying on top of the latest developments in order to deliver the best care to his patients.
In the Interventional Cardiology department, he has over 14 years of expertise. During his tenure, Dr R P Singh has completed over 6000 interventional cardiac treatments.
He holds a special interest in peripheral interventions including Renal Stunting, Coil Embolization, Balloon Angioplasty of AC Fistula, lower limp angiography and minor stunting. His areas of expertise include Acute Myocardial Infarctions, Stable Coronary Heart disease, Valvular Heart disease, Cardiomyopathies, Electrical Disorders of Heart, Heart Failure Management, Hypertension, Dyslipidemia and other cardiac and associated disorders.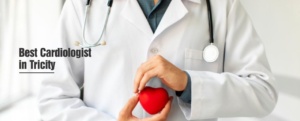 He is a highly qualified doctor who holds the degrees of MBBS, MD- Medicine, and DNB- Interventional Cardiology. He is a member of The Cardiology Society of India and The Association of Physicians of India.
To book an appointment with Best Cardiologist in Tricity, click here: https://healinghospital.co.in/cardiology-department/