We all know that knee replacement surgery is a major operation, and it requires pre and post-precautions. It is very crucial to follow all the precautions that your doctor might have recommended to ensure a successful surgery and recovery. 
In the days leading up to your surgery, you will need to take care of a few things to prepare your body. This might include eating a healthy diet, quitting smoking, and avoiding certain medications. 
After your surgery, it is equally important to follow your doctor's orders to prevent any complications. This includes taking your medication as prescribed, icing your knee, and avoiding high-impact activities. With proper care, you will be able to recover quickly and enjoy your new knee!
What do you need to know about Knee Replacement Surgery?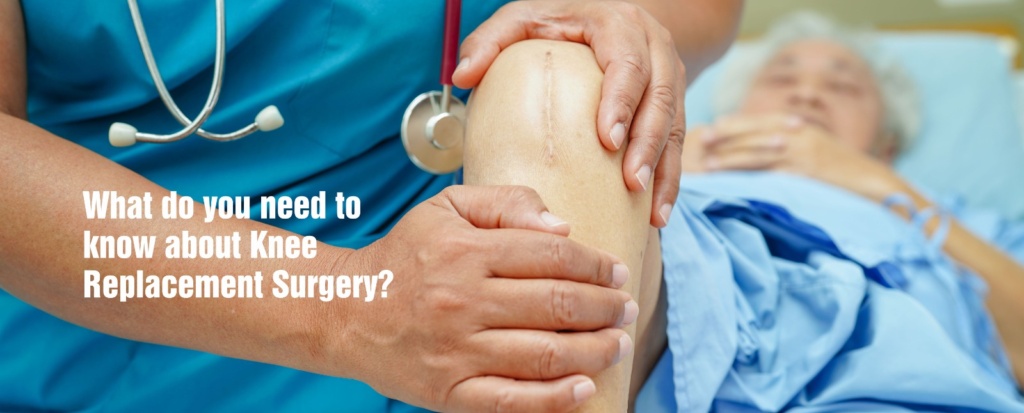 If you're considering knee replacement surgery in Chandigarh, there are a few things you should know. The surgery, also called knee arthroplasty, is a procedure that can relieve pain and restore function in your knee. It is typically used to treat people with arthritis or other conditions that damage the knee joint.
During the surgery, the damaged parts of your knee are removed and replaced with metal and plastic implants. The knee surgery is usually done under general anesthesia, which means you will be asleep during the procedure of knee replacement. It takes about two hours to complete, and you will likely stay in the hospital for a few days afterward.
Recovery from surgery can take several months. You will need to do physical therapy to rehab your knee and get back to normal activities. Most people who have the surgery report feeling a significant improvement in their pain and function.
Why is it important to take precautions before and after surgery?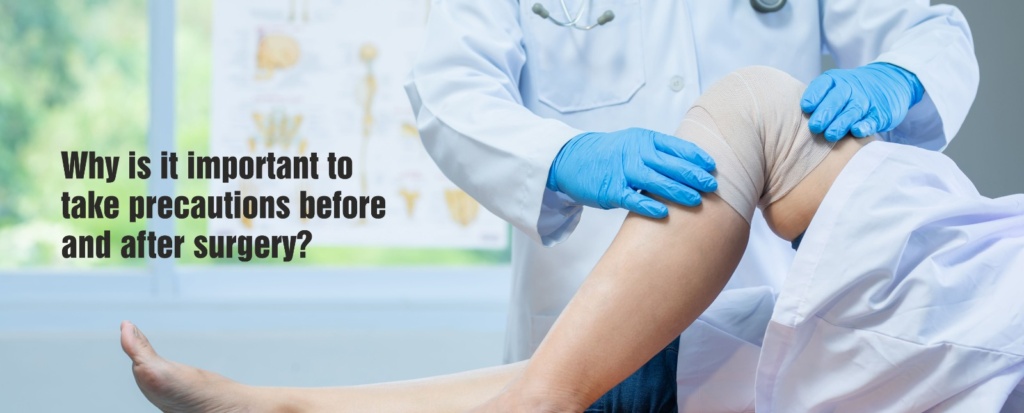 Before surgery, it is important to take precautions to ensure that the procedure goes smoothly and without complications. This includes –
Discussing the risks and benefits of the surgery with your doctor.

Getting a physical exam.

Having any necessary tests done. 

It is also crucial to stop taking certain medications.

Eat a healthy diet in the weeks leading up to surgery.
After surgery, it is important to take good care of yourself to avoid infection and to promote healing. This includes –
Following your Doctor's instructions

Taking your medications as prescribed

Keeping an eye out for any signs of complications during knee surgery. 

It is also important to eat a healthy diet 

Get plenty of rest. 
By taking these precautions, you can help to ensure a successful surgery and a speedy recovery.
Taking care of yourself during the whole process of Knee Surgery 
The whole process of Knee Replacement Surgery can be very harsh on your body. Make sure that you are taking care of yourself before, during, and after the surgery. Doing so will help improve your chances of a successful surgery and a speedy recovery.
Before the surgery, you should eat healthy foods and exercise regularly. This will help build up your strength and prepare your body for the surgery. During the surgery, you will be under anesthesia and unable to move. After the knee replacement surgery, you will need to rest and recover. During this time, it is important to keep your wound clean and dry. You will also need to ice your knee to reduce swelling.
To Summarize 
If you or a loved one is considering knee replacement surgery in Chandigarh, it is important to choose a hospital with a proven track record of success. Healing Hospital has the best outcomes in the state, and our team of experienced surgeons will take the time to ensure you are well-informed and comfortable with the procedure. Contact us today to schedule a consultation.