The modern lifestyle, as it is growing day by day and making things easier, is adding toxins to our bodies. And these toxins are very harmful to the quality of the egg or scientifically known as the ovum. 
Our world abounds with a lot of pregnancy-harming toxins, and our life filled with stress isn't helping, thank you very much. And, there are many factors, other than the toxins present in the atmosphere, that are responsible for bad quality ova. 
But according to new studies, there are many supplements available in the market that can improve the quality of the egg. To get to know more about these supplements, you can contact the best gynecologist in Chandigarh, which you can find in Healing Hospital. 
So without further ado, let's get to know more about these supplements and the quality of the ova. 
Factors affecting the quality of egg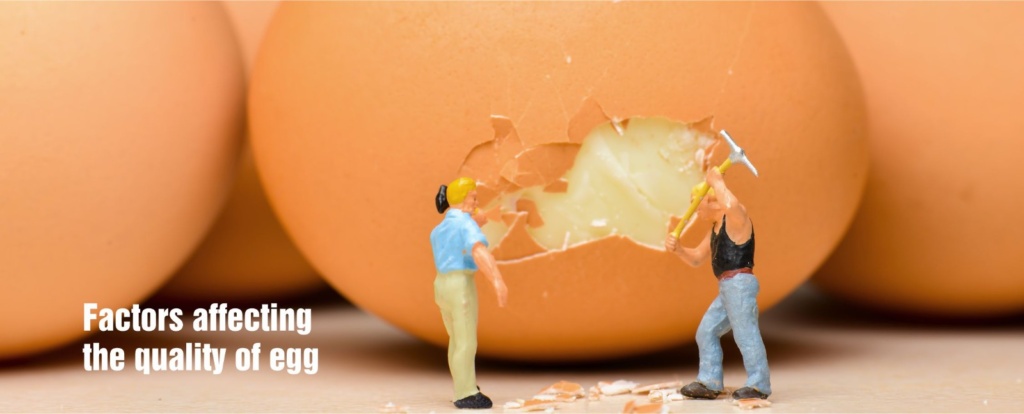 Many factors are affecting the quality of the ovum, and some of them are mentioned below – 
Toxins such as BPA, Parabens, phthalates

Aging 

Poor Nutrition 

Obesity 

Psychological stress

Not enough workout or movement 

Imbalance insulin levels

Keeping any technology near the reproductive area 
When a female comes in contact with any of these mentioned factors, it can cause a higher risk of bad-quality eggs. And it can increase the risk of infertility as well. And these are the factors that can lead to miscarriage as well. Fetal deaths and high blood pressure during pregnancy are all linked to these factors that are mentioned above. 
What are some common supplements used to improve egg quality?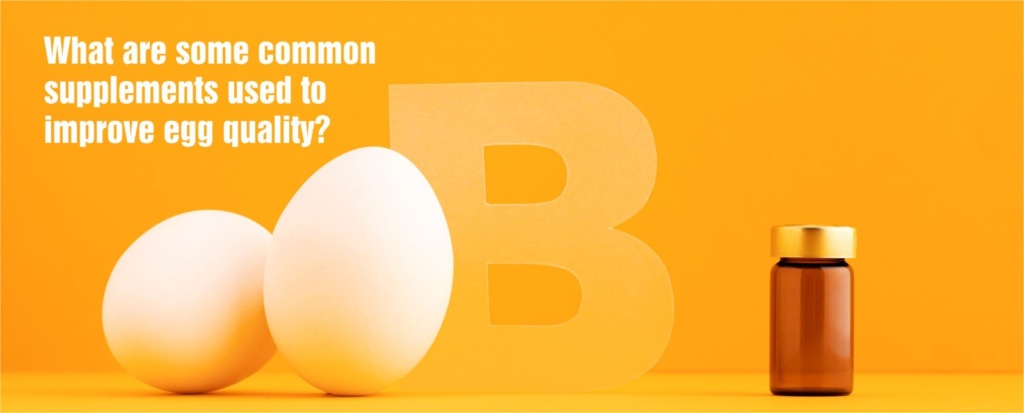 Many doctors recommend anti-oxidants and other supplements to their patients to improve the quality of the ova. It is very common for a woman in her 30s to have more abnormal quality ova than normal quality ova. 
Hence, it is very crucial to preserve the quality of normal eggs. This can be done by taking external supplements and we can stop the toxins from entering the ovarian reserve of a female. 
The common supplements are –
Melatonin Supplements can improve egg maturation during the IVF procedure. 

Coenzyme Q10 or CoQ10 can also improve egg quality. 

Rising the levels of vitamins, minerals, and amino acids can lead to improved health and eliminate the factors leading to an imbalance of hormones and unpredictable ovulation.

To increase the rate of ovulation myo-inositol can be used.

Ovulation and pregnancy rates can be increased by N-acetyl cysteine.

D-chiro-inositol supports insulin secretion in women suffering from PCOS. 
Are there any risks associated with taking supplements to improve egg quality?
If you're considering taking supplements to improve your egg quality, it's important to be aware of the potential risks. While most supplements are safe for most people, there are always potential side effects. Some of the most common risks associated with taking supplements to improve egg quality include:
– Allergic reactions: Some people may be allergic to the ingredients in the supplements, which can lead to itching, swelling, and difficulty breathing.
– Digestive issues: Taking supplements can sometimes cause an upset stomach, diarrhea, and bloating.
– Interactions with other medications: If you're taking any other medications, it's important to speak with your doctor before taking any supplements, as they may interact with each other.
Hence, it is always beneficial to consult a doctor before taking any kind of medicine or supplements. You can contact the Best Gynecologist Hospital in Chandigarh that is Healing Hospital. 
Bottom line
Can Egg Quality be improved with supplements? The answer is a definite yes. Egg quality can be improved with supplements. The most important thing to remember is to consult with a gynecologist to make sure that you are taking the right supplements for you. For more information on egg quality and supplements, contact Healing Hospital, the best gynecologist hospital in Chandigarh.