Bariatric Surgery is a boon for people suffering with extreme obesity and excessive weight issues. As science and technology has evolved, these procedures have become safer and effective with a reduced recovery period and lesser complications. However, you need to undergo Bariatric Surgery before you reach at an extremely higher weight that it becomes almost impossible to achieve the desired results.
Morbid obesity is directly related to early mortality. Therefore, if you have chronic obesity and suffer from related health conditions such as diabetes, high blood pressure, PCOS, thyroid issues etc., it is best to consult a Bariatric Surgery specialist to get the appropriate treatment.
There are various types of Bariatric Surgery procedures: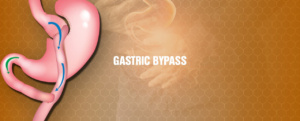 Gastric Bypass

Sleeve Gastrectomy

Biliopancreatic Diversion with Duodenal Switch (BPD/DS)
With the COVID-19 pandemic bringing in unforeseen circumstances for the healthcare system, many elective surgeries have been postponed and this includes Bariatric Surgery as well. But this has only led to a negative impact since COVID-19 symptoms can worsen if a patient is obese or has BMI higher than the ideal one. However, you need to consult your Bariatric Surgeon right away to get the best health advice regarding when to reschedule your surgery as early as possible.
Why delaying Bariatric Surgery is harmful?
You can suffer from severe health complications if you do not undergo Bariatric Surgery on time. These include:
Development of high-risk problems associated with diabetes, cardiovascular disease or even reach a point where your kidneys can completely fail.

Poor blood sugar control despite heavy medication and the risk of requiring insulin.

Reduced capability of reaching a healthy weight as your BMI might go much higher while you delay surgery.

The risk of quick weight gain after surgery increases if you keep waiting to get the procedure done.

Delaying Bariatric Surgery can also cause an increase in other risk factors such as varicose veins, gallstones, blocked arteries, sleep apnea and fatty liver disease etc.
FOR MORE INFORMATION AND APPOINTMENT CALL:

+0172-5088883, +91 9464343434